The Books I Read - March 2021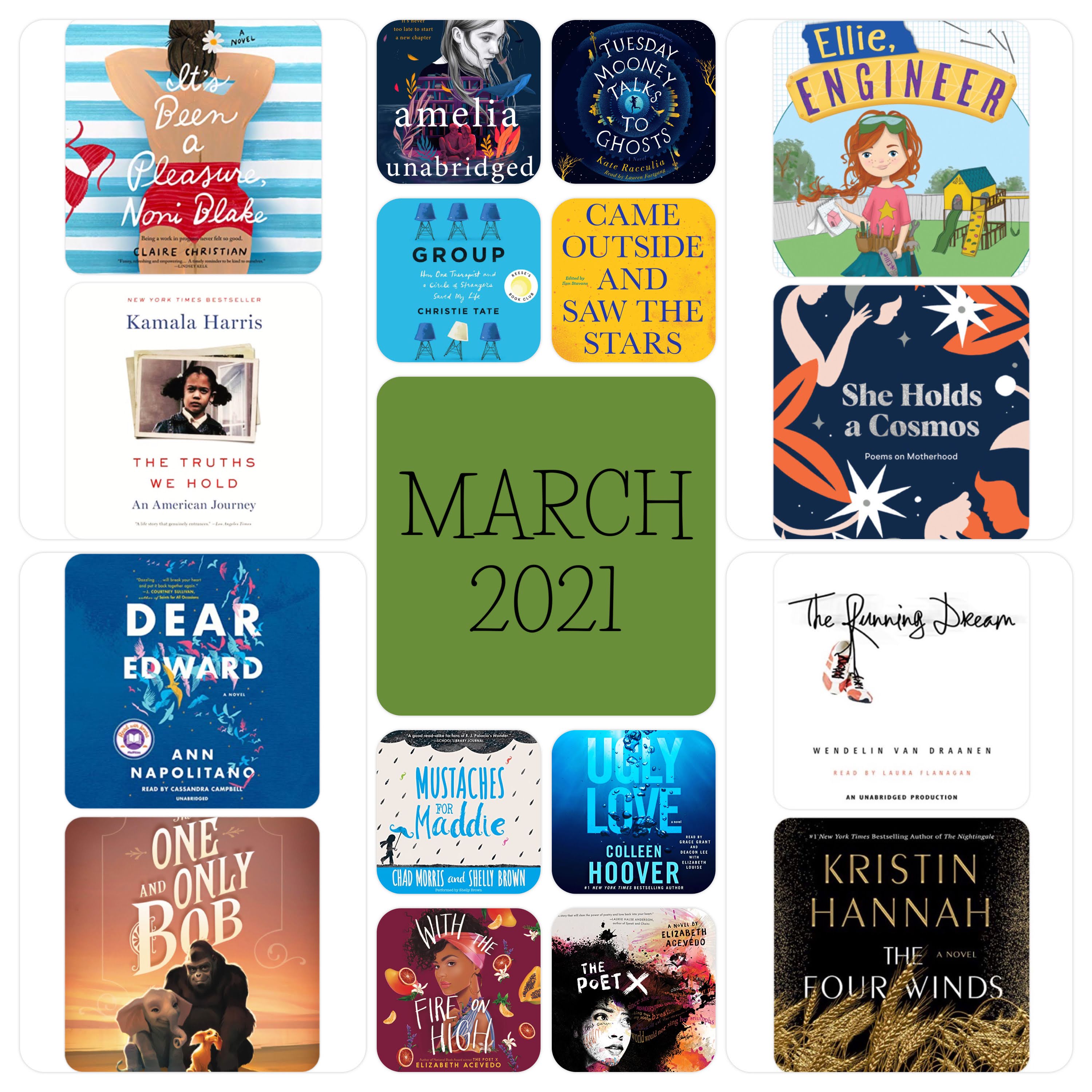 I was shocked last month when I read 16 books. And here I am again, sharing 16 more books this month.
All but one of the books this month (And We Came Outside And Saw The Stars Again - which was a compilation of aruthors' works) is by a woman author. And this wasn't by accident since March is Women's History Month. I made an effort to pass on books that were on my to-read this if they weren't by females this month. It was really nice filling my reading with so many female authors. I have so many more I want to read, but
I enjoyed the majority of the books this month, but if you want full reviews, check out my bookstagram page. I have also decided that ranking books isn't something I am going to do anymore, starting in April. I will do another blog post on this explanation soon.
Here is a summary and a link for each of the books.


Ponder This:
Did you read any books in for Women's History Month?
Have you read any of the books I read?
Did you find something new to read from this list?
---