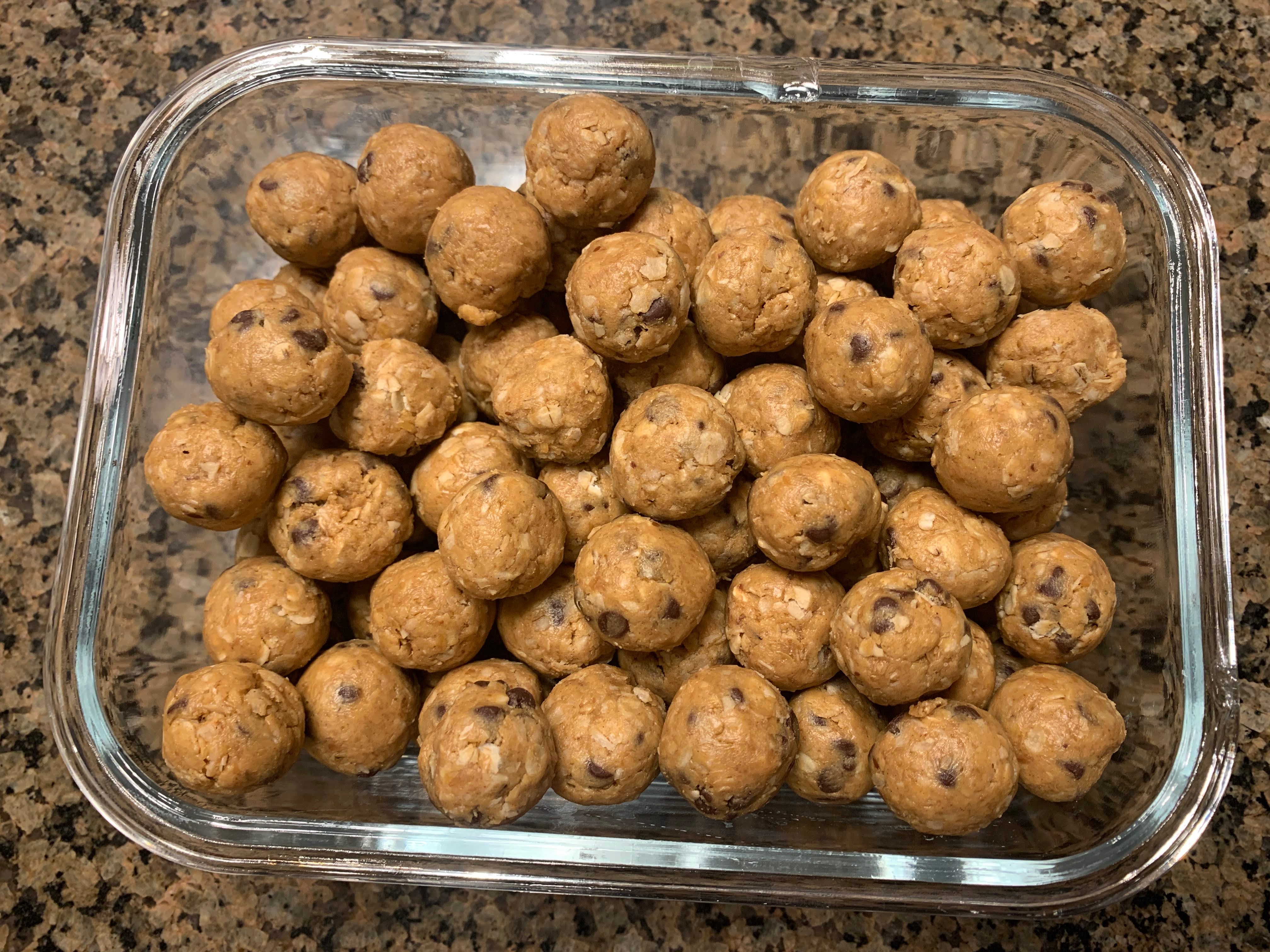 We love these protein balls. I haven't made them in a while, but everyone was happy when they appeared in the fridge.
Years ago, a friend gave this recipe to me and I have used it a lot since then. Part of the reason I hadn't made them was because I didn't have all the ingredients. The other part was because I just wasn't motivated to make them while we weren't in our own house. I can't wait to get all my things back soon and make all my favorite goodies and use all of my kitchen supplies! It's going to be like Christmas opening up all the boxes!
Here is the recipe:
Protein Balls

1 c oatmeal (I use quick oats)
1/2 c peanut butter (or almond)
1/2 c flax seed powder (or flax meal)
1/2 c mini chocolate chips
1 scoop vanilla protein powder
1/3 c honey
1 tsp vanilla


Mix together and roll into balls and refrigerate.
I usually use a teaspoon or tablespoon size scoop depending on what I want. I prefer the teaspoon size.

Ponder This:
Do you make protein balls?
Is your recipe similar?
Do you have other favorites that you make?

---