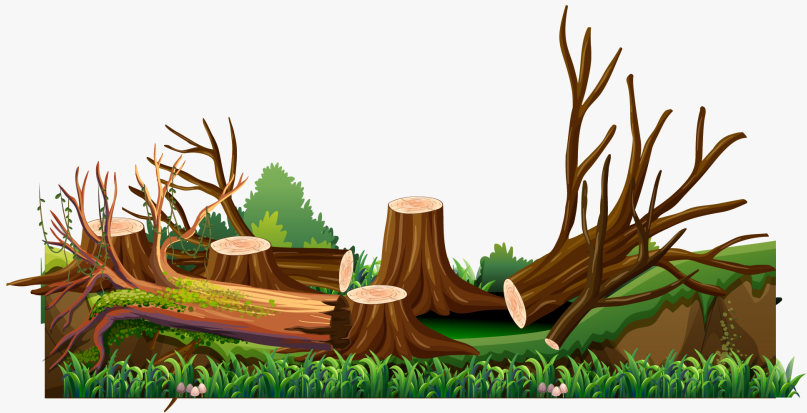 We had heard that sometimes the fire department would be willing to burn the property down and use it for training purposes. We had them come out and take a look, but ultimately, we didn't have the right set up to make it work. The plan was to have it torn down. But to make it safe to tear down, we first had to get some tree issues taken care of.
We needed to get a tree company in to remove some trees we knew would be in the way of the new house plan. It turned out that a few others were unhealthy as well, so those were also taken down. Our neighbors on one side decided to get one of their trees taken down at the same time. We also contacted the neighbor on the other side to get permission to trim up one of their trees. The tree crew also trimmed up our huge oak tree on the lake side of the house.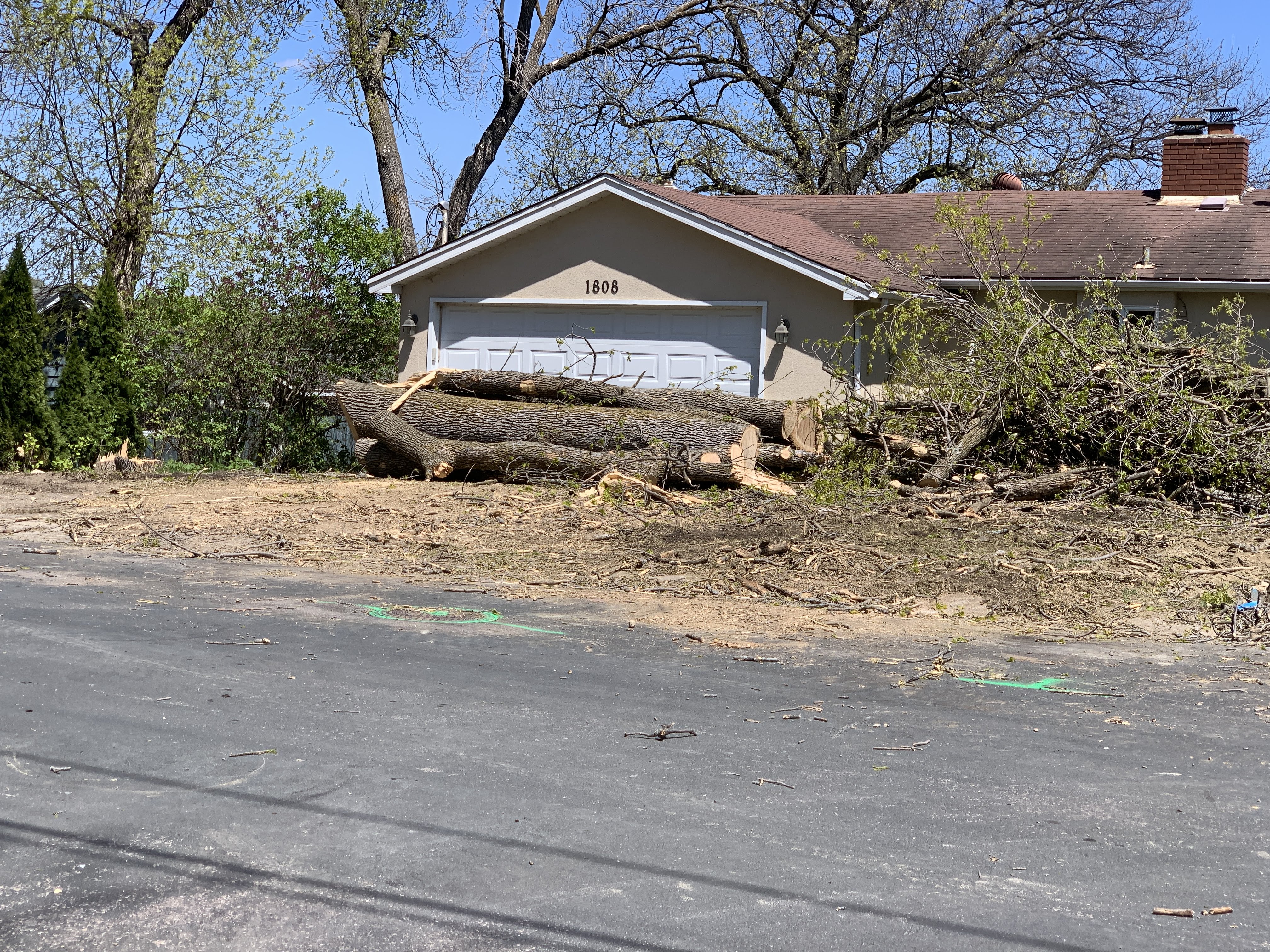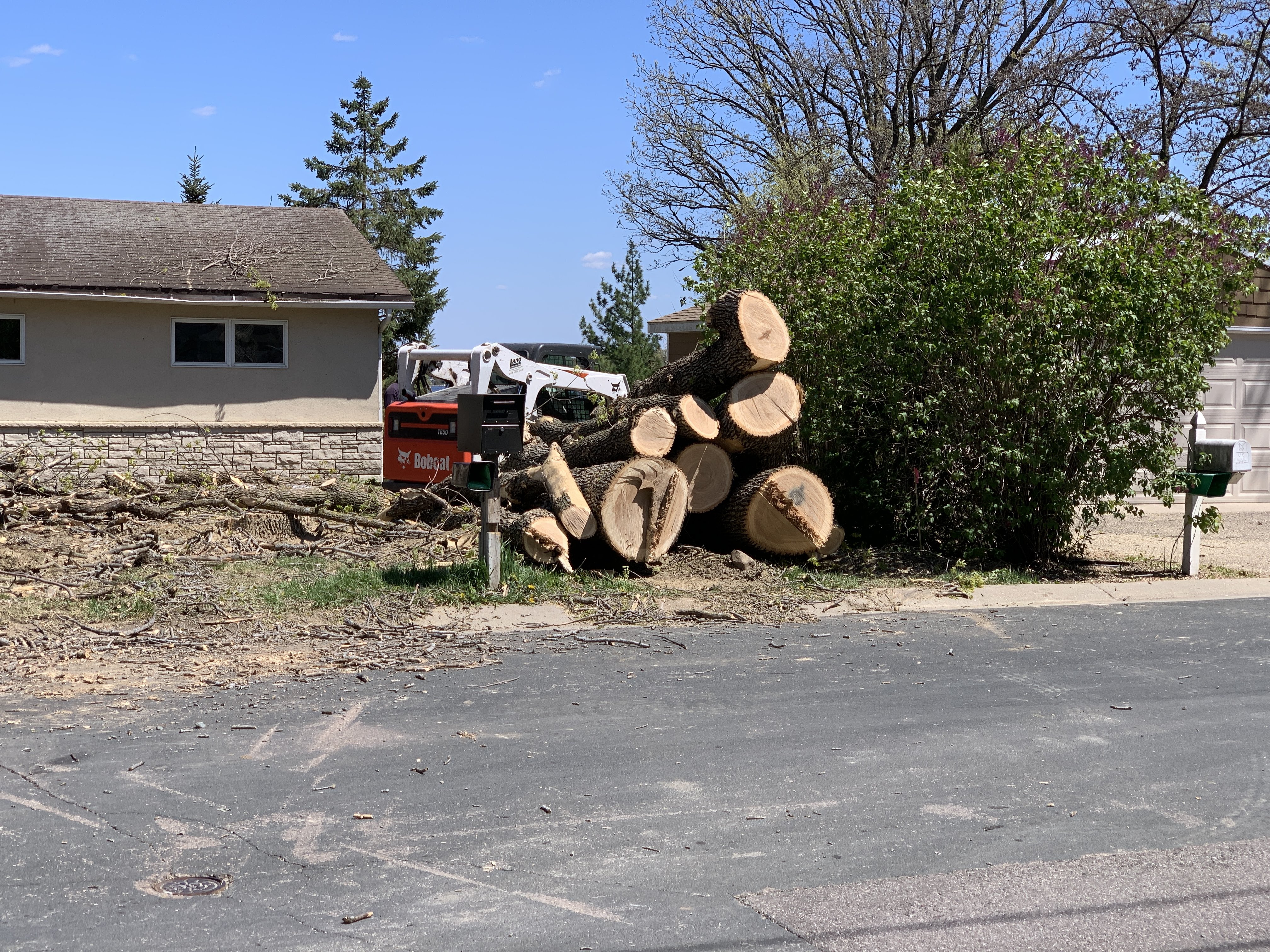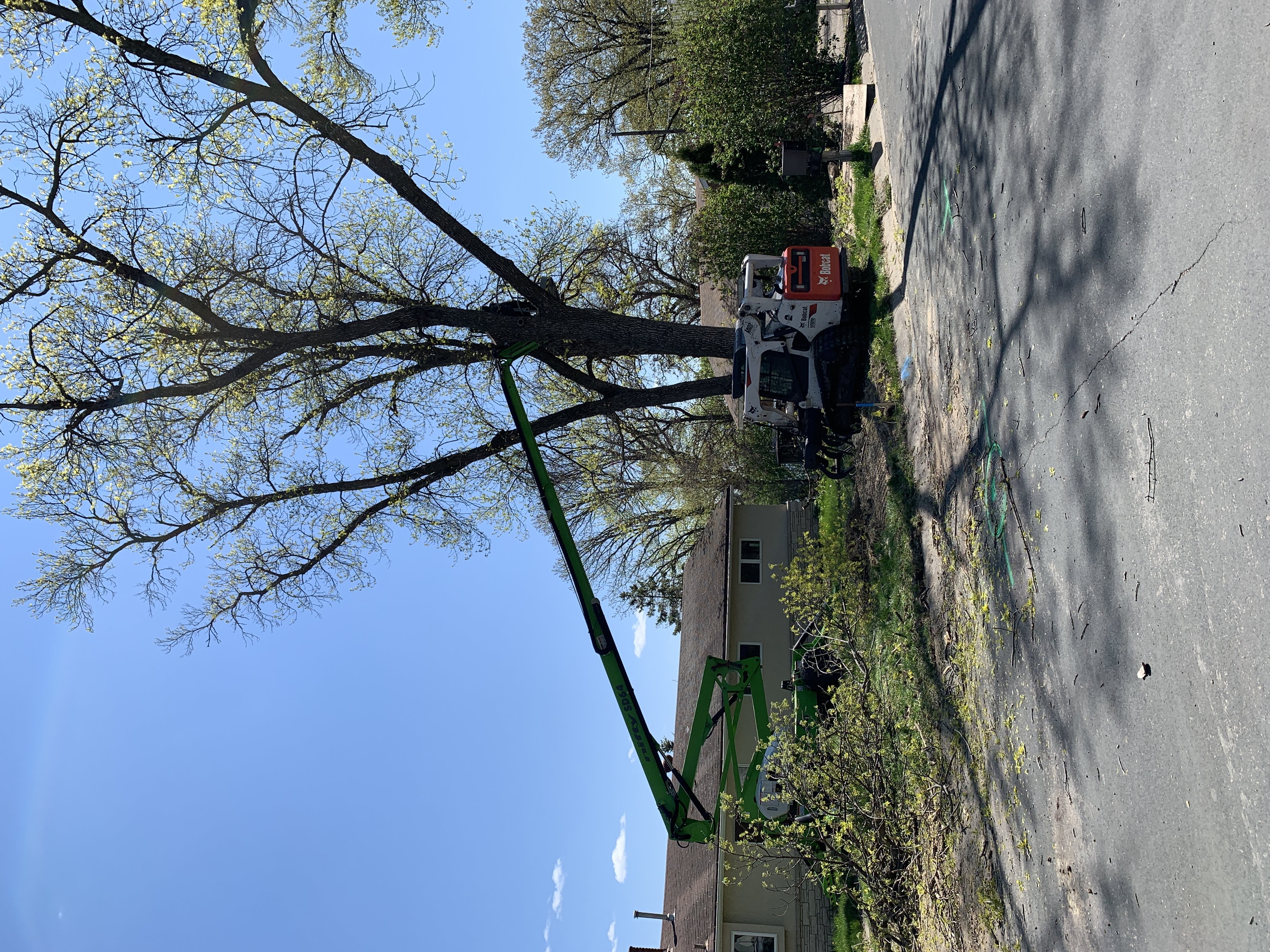 I wasn't there that day to watch, but Chuck said they did a great job and were quite quick and fun to watch. It definitely looked quite different with the trees gone, but a number of them were Ash trees that the tree guys said would have needed to take down eventually. One of them just disintegrated when it hit the ground. A sure sign that it wasn't healthy.
As far as our big Oak in the back, The time of year we needed them trimmed was not ideal. it's best for Oak trees to be trimmed in the fall. I think we will need them to come back and do some more trimming, but they did the minimum they felt would be ok for the tree and not be in the way of the house.
Next, we will get to actually tearing down the house!! That was quite the sight!

---