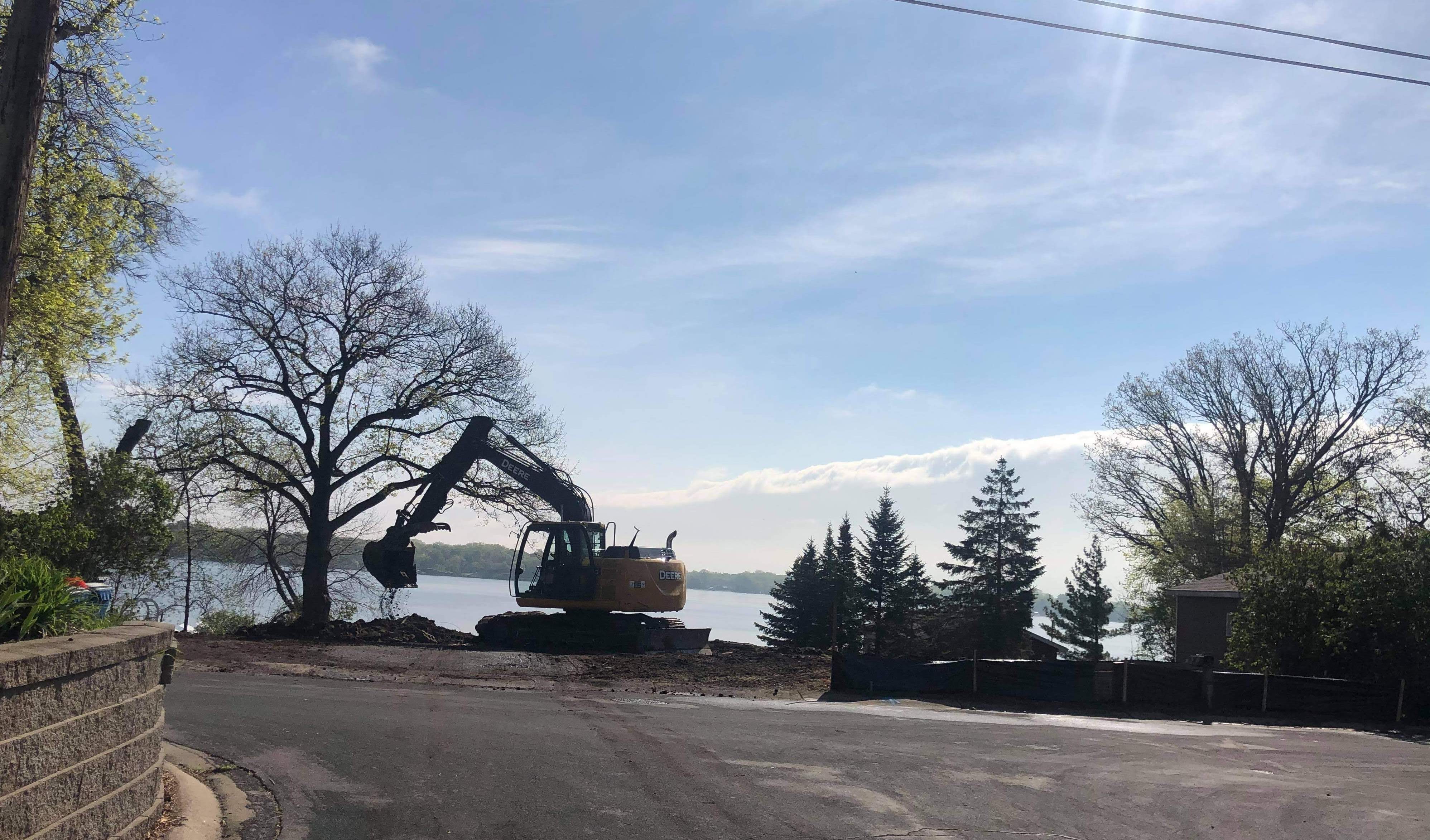 Having the house knocked down was probably the most exciting part of our house building process. This felt like the real start to making our dream of living at the lake happen.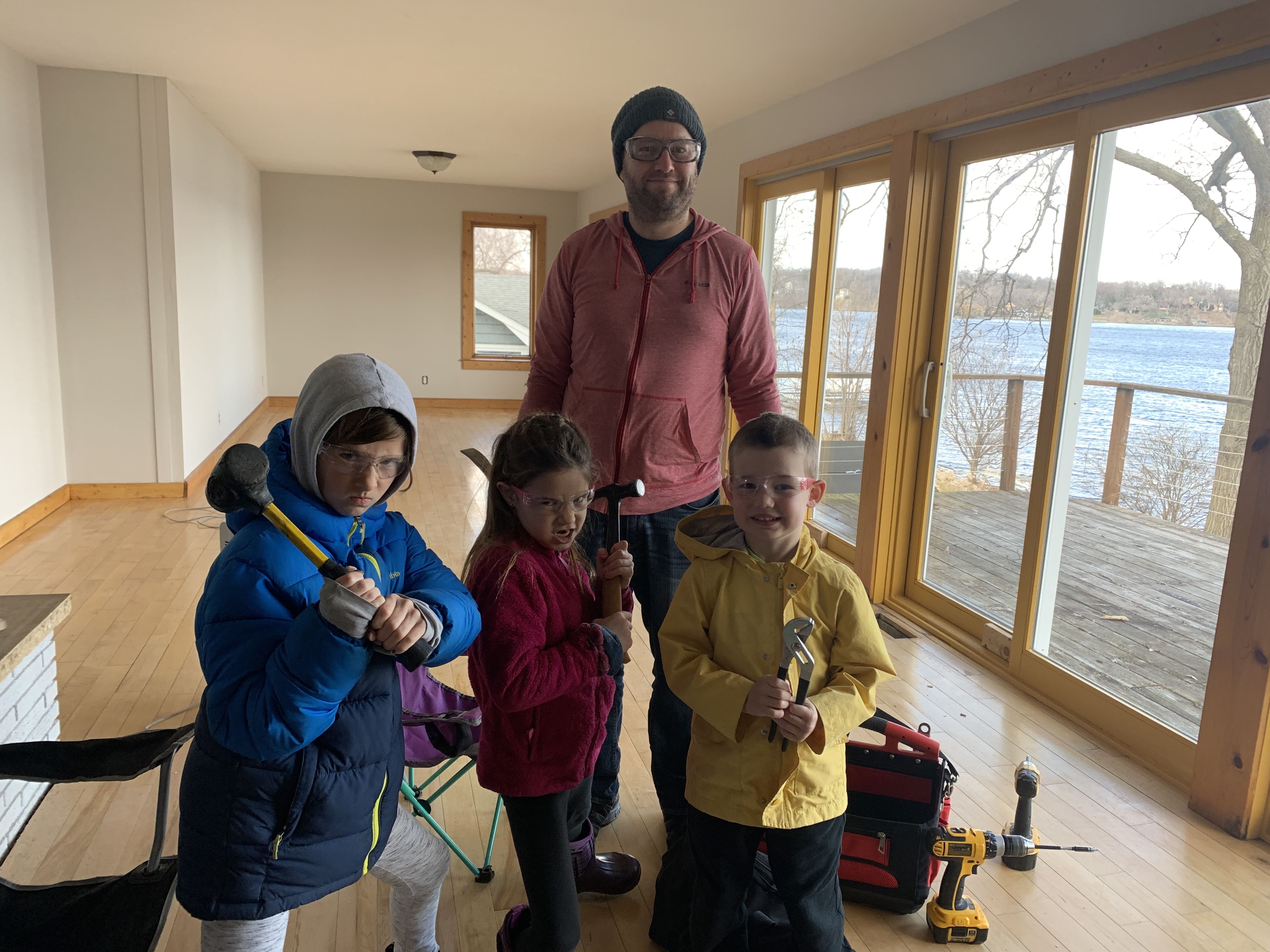 We let the kids draw all over the walls and take hammers to a bunch of walls in the house before they took it down. They had so much fun!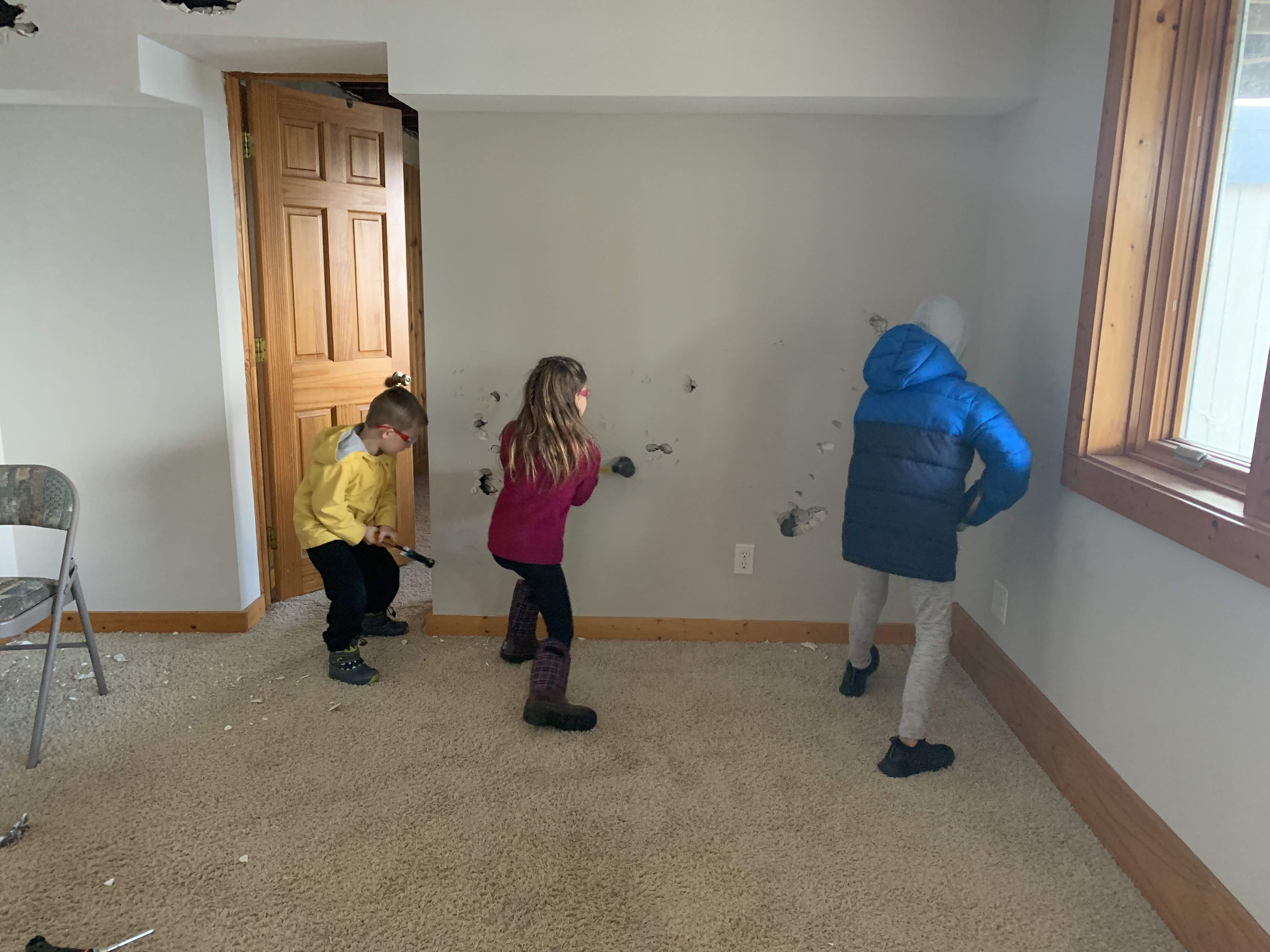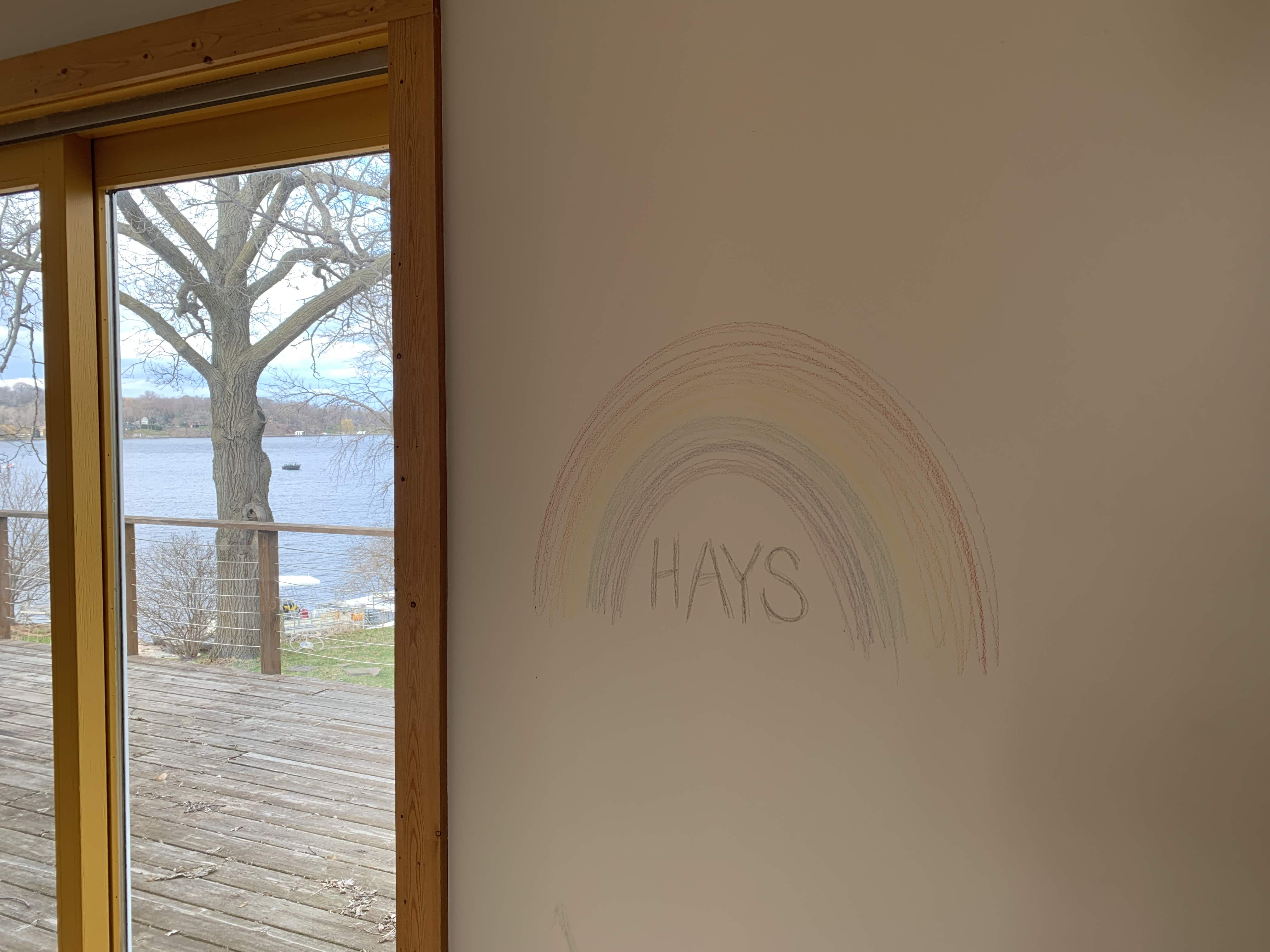 When they finally took the house down, we came to watch the big machines knock it down. The machines made very quick work of the old house that was there.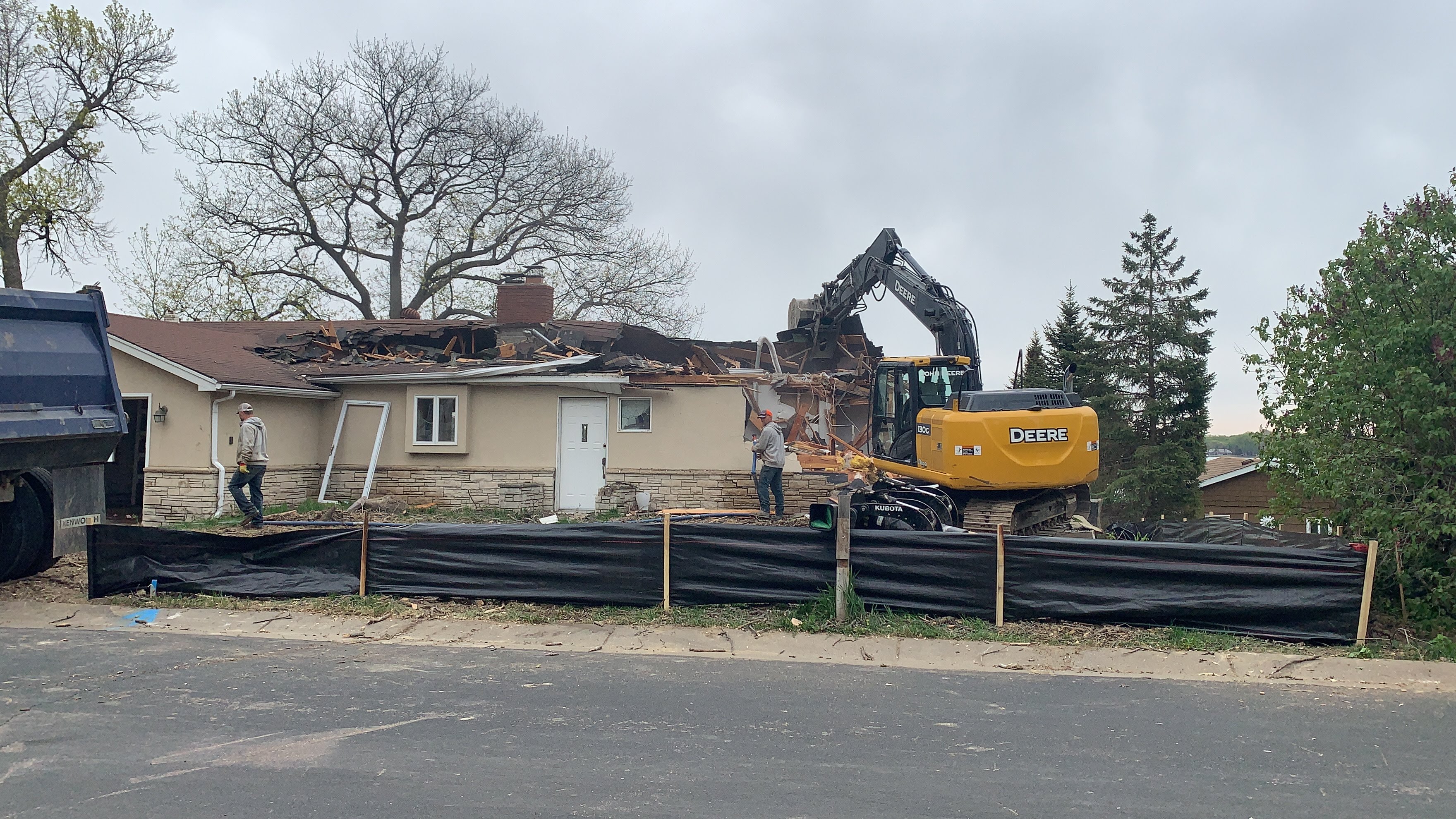 The "OOOs" and "AHHHs" as they took it down were so cute to hear. I have never seen a house get torn down, so this was quite the experience.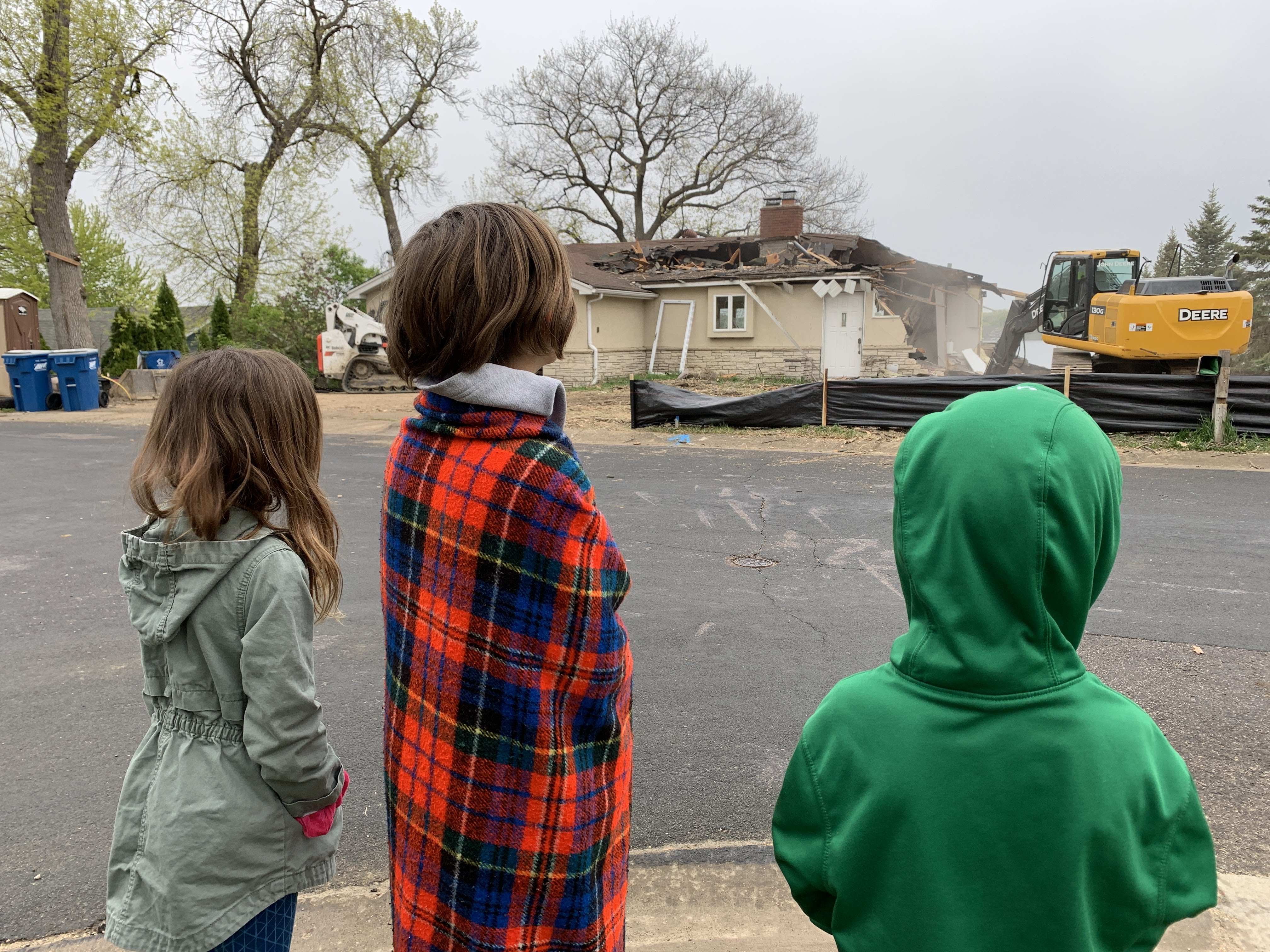 I couldn't believe how strange a half-torn down house looked when you could peek at it from the sides and see straight thorugh the house.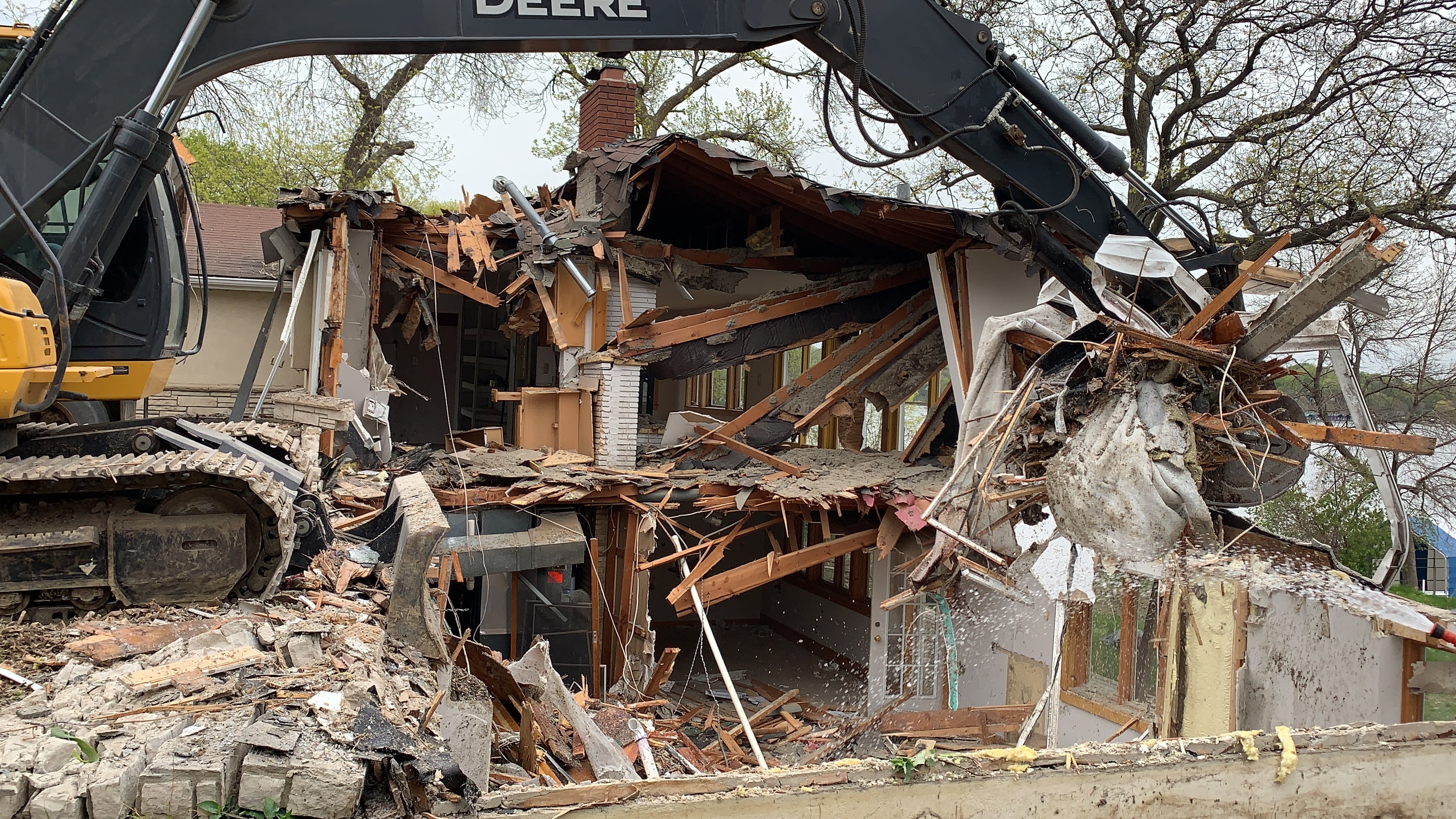 It took them only 2 days I think to fully get the house down. Gosh, maybe it was only one day. I really can't remember anymore. But it was so cool to see all the way to the lake like in the first image.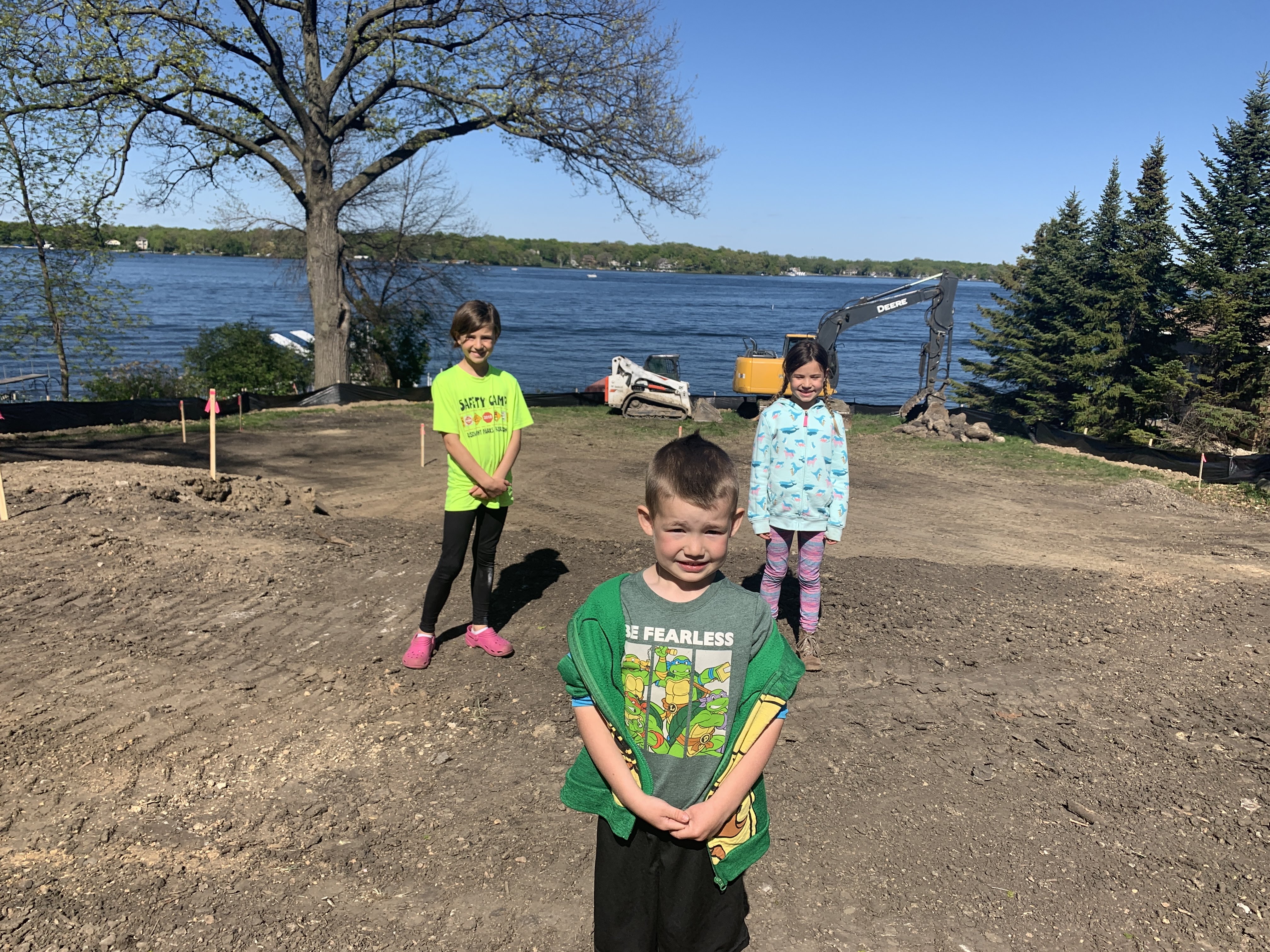 Then they had a surveyor come out and mark out where the house would go. Now that that was all set, the excavator can start digging out the holes for where our house will be!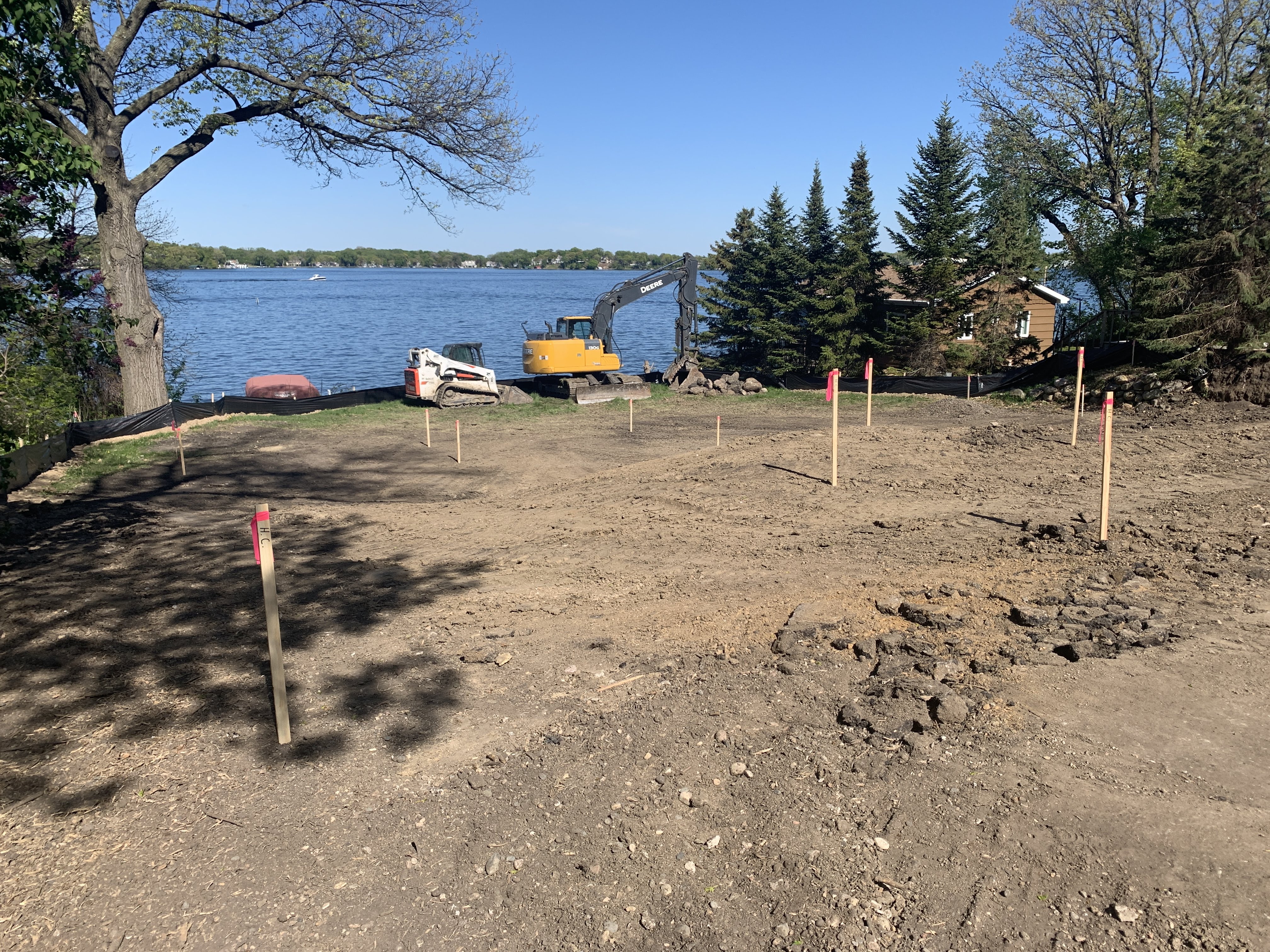 It's so crazy to look back at these pictures and see how far the house has come from this pile of dirt. What a fascinating process!

---