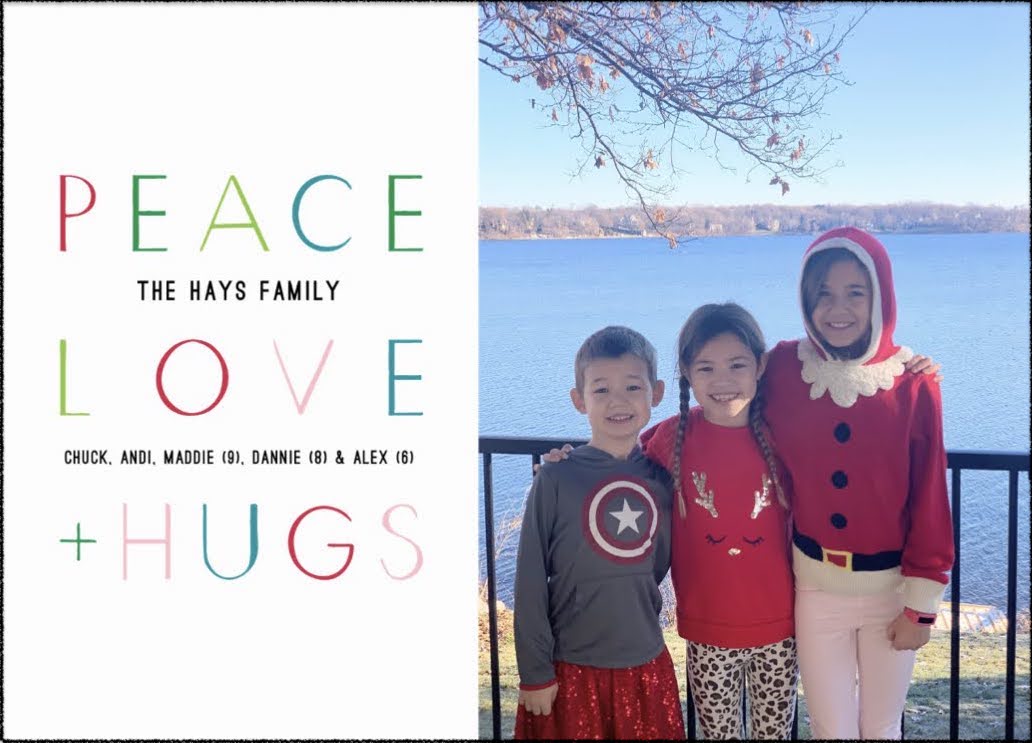 It has been MANY years since we have sent out a holiday card. But it seemed like the right time to send one after moving into our new house.
One of the reasons I haven't sent a card is that it feels so stressful. I am not one to get everyone dressed up for family photos and then make some huge collage for a card. Don't get me wrong…I LOVE seeing everyone's cards and I think they are gorgeous, but it is not something I'll be starting anytime soon for my family. So I opt for letting the kids pick something mildly festive and make them stand on the deck in their socks while they grimace through smiles about how cold it is.
I also don't like getting all the cards ready. The stuffing, the labeling, adding stamps. If you don't know this about me yet, I am quite the holiday Scrooge. But a friend told me she has used a service for years that sends the cards for you. I figured it was worth a try. So this year I used Postable. Full disclosure, this was not a cheap option. But to get the cards ordered and out, this was the way to go for me. I did opt for the postcard option because it was much cheaper. And I did send them out using a coupon code.
I don't know that I would go this route next year. The hardest part for me was forming a list of all the people I needed/wanted to send cards to. But now that I have that, it will be much easier next year. I am even going to put a note on my calendar to work on them in November next year. I can do this!!
One last note. Although I haven't sent out physical cards for many years, I did make digital ones and then posted those online. I don't recall now if I skipped any years in there. I should take a look.
2020 has been quite the year and I am looking forward to starting fresh in 2021. Just hoping this year goes away, really. Wish you and yours all the best in the new year!

---